About this site
If you can dream it, you can do it. - Walt Disney
This site is a compilation of homemade Christmas ornaments displayed in a gallery of images which I hope will inspire you to get crafty for the holidays ahead!  If you already have a family tradition of adding a new ornament each year, this site offers many new and unique, fun ideas.  Maybe you want to have an ornament personalized or maybe you want to have an ornament custom made.... maybe you want to make it yourself from scratch or from a kit... you will find the information here!!!
Features:
About Me:
I sometimes find, and I am sure you know the feeling, that I simply have too many thoughts and memories crammed into my mind.... At these times... I use the Pensieve.  One simply siphons the excess thoughts from one's mind, pours them into the basin, and examines them at one's leisure. -J.K. Rowling,

"The Pensieve,"Harry Potter and the Goblet of Fire, 2000, spoken by the character Albus Dumbledore
The Pensieve and the ornament
I am crazy passionate about being able to give lasting good memories to my children.  I have found that making Christmas ornaments is similar to a Pensieve as they both can hold the thoughts of the past and is something to leisurely muse about during the holidays.
How did you start?
My kids did it to me!  My daughter made from clay a Christmas tree ornament in preschool and brought it home to me as a gift.  I guess it really sunk in emotionally that she did something outside the home and did it separate from me - I was really proud of her creation!  After that, I guess I couldn't wait to see what would be made in the years to follow 🙂  I also figured that it worked both ways and that I could do the same for her and surprise her with a new ornament each year.
The Inspiration
I get my inspiration from walking in the woods or going to the beach, I discover through books, I am adventurous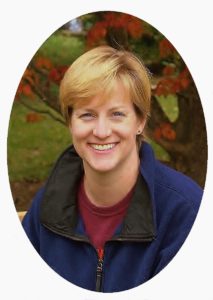 and I like to transform a "whats-it" into something that is "neat-o!"  Now I have 5 kids, each with an amazing personality and all have put a claim on my crafted Christmas ornaments... and I want theirs.... Good Grief!  I make 6 ornaments so each child can have one and I can keep one for myself.  With all the craft projects among the kids and my own, the quantity can really add up fast! What to do with this dilemma? Luckily, modern ornament storage boxes are made to hold much more, are lightweight and many have padded sides.
Now that the kids are all grown up, I still get a great sense of pleasure from the creations made in the hands of my children when they were young. And the fun part: It doesn't matter how old our children become because when they visit home and help decorate the tree, everyone is just gushing stories about a favorite moment in time that made its place in family history by a simple ornament!
I wish you and your family to grow with many joyous occasions such that your tree boughs are well adorned with treasured ornaments of happy memories …

Have a wonderful and Very Merry Christmas!

Jacqueline de Jonge
Comic Irony
Remember the Christmas short story written by O'Henry: "The Gift of the Magi?"  The young married couple with very little money were secretly trying to buy each other Christmas gifts. The wife chose to sell her beautiful hair to buy her husband a chain for his watch but he sold his watch to buy her combs for her hair?  Both ended up with gifts that neither can use, but it also shows that love is priceless.
My Story: I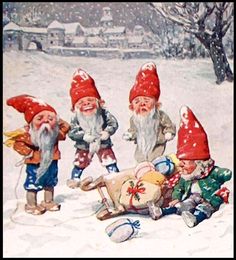 had just moved to a small town in Virginia with my three children.  In the evenings, when businesses were closed and I would be unable to look for a job, I created a Christmas ornament to enter into the town's contest.  First Place prize money would mean I could feed my children for two weeks!  But, as luck would have it, I earned second prize which would give me dinner at the historic restaurant in town. The ironic part was that I could never claim the prize because even though it was an offering of food that was needed,  I couldn't use the food as presented because I could neither afford a babysitter to watch the kids or bring it home to them!  I felt that my choice entry would give my family what was needed, but it also shows that what you want is not necessarily what you are going to get.
Lesson learned:  As in the "Gift of the Magi" it is best for those who give and receive gifts, let them be chosen wisely.
Photo of the winning ornament: "Fairy Cottage"