Homemade Christmas Ornaments: Create memorable "one-of-a-kind" intriguing and personal ornaments that show friends and family how special they are! ♥ Enjoy the BLOG, Smell the Glögg, Sprinkle the glitter and have tons of fun!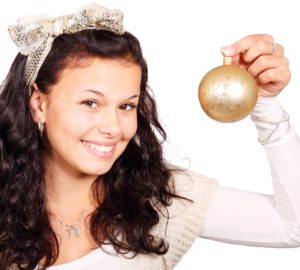 Christmas ornaments are great fun to make!  It is a personal expression of love made into a long-lasting gift.  Because it is grandly displayed each year on the Christmas tree, the creator gets everlasting bragging rights, the receiver is delighted, laughter fills the air, affection is rekindled; and the festivities of the holiday season are enjoyed by the whole family.  Absolutely nothing beats a handmade Christmas ornament!
Let's get started! ... [ALL images are clickable!]
Jump to the Gallery to see the grandest display of many, many exceptional and extraordinary ornaments that will get you swingin' & groovin' excitedly long before Christmas rolls around!!!  Also, be sure to scroll down... "peek" 😉 into your fave category or fancy the jolly ideas added this year!
~ Make the hottest Christmas ornaments for 2017... Click on images for details !!! ~